*****Corona Virus Update: The health and safety of our customers is our top priority as the country tries to navigate, slow and stop the spread of this virus. We have taken several precautionary steps including more frequent disinfecting of commonly touched surfaces, increased hand sanitizer around the facility and closing our ball pit for the immediate future among other suggestions given by health care professionals to minimize the spread of this or any other germs.
Having said that, we have understandably still received many requests to reschedule parties until this situation improves as many parents are following the advice of the professionals and keeping kids home and away from crowds. Because of this, our hours of operation and drop-in play/availability will vary over the coming weeks as the situation evolves. As always, please call ahead (732-690-5670) to make sure we are open and that the activities you are looking to play will be available. If you are interested in a party in the future or if you have an upcoming reservation and would like to discuss it, please call or email us at
[email protected]
Thank you, stay safe and please wash your hands frequently!
Welcome! Find out more about
Knockerball New Jersey AND Knockerball & More!
Choose From 3 Ways To Play below!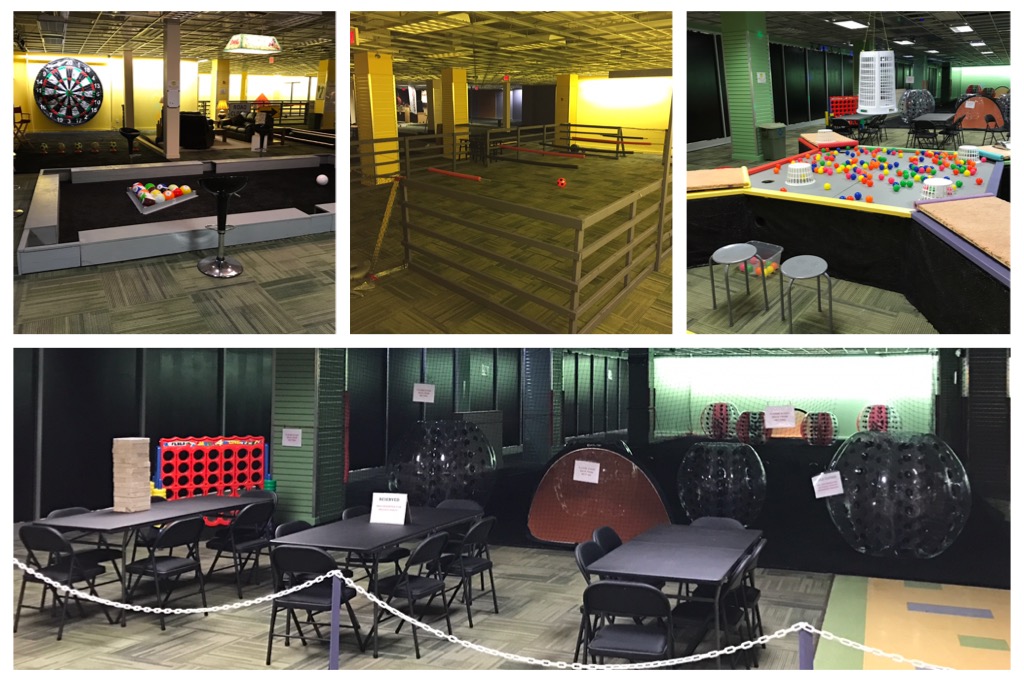 YOU COME TO US!
Come check out our one of a kind indoor facility Knockerball & More at the Jersey Shore! Play hilarious group games like Bubble Soccer, Human Foosball, Hungry Hungry Humans, Dodgeball, Laser Tag, NERF Wars and more! Book your next birthday party, company event or try some drop-in options as well! Click below for more info on having your next party at Knockerball & More!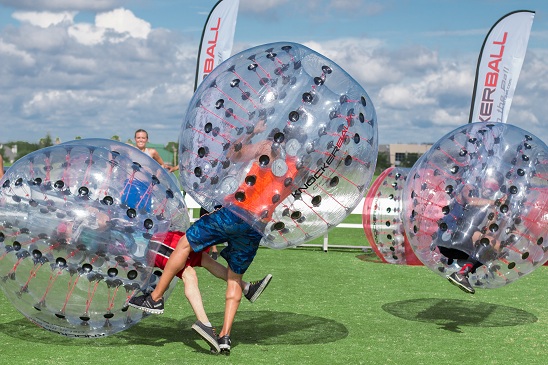 WE COME TO YOU!
Knockerball and Foot Darts are both available for mobile rentals right in your backyard. We deliver, setup, referee and break down the equipment adding nonstop laughs to any group gathering! Our main service area is Central New Jersey, but we can travel to other locations including New York as well depending on availability. (additional travel fee required). Click below for more information on mobile options!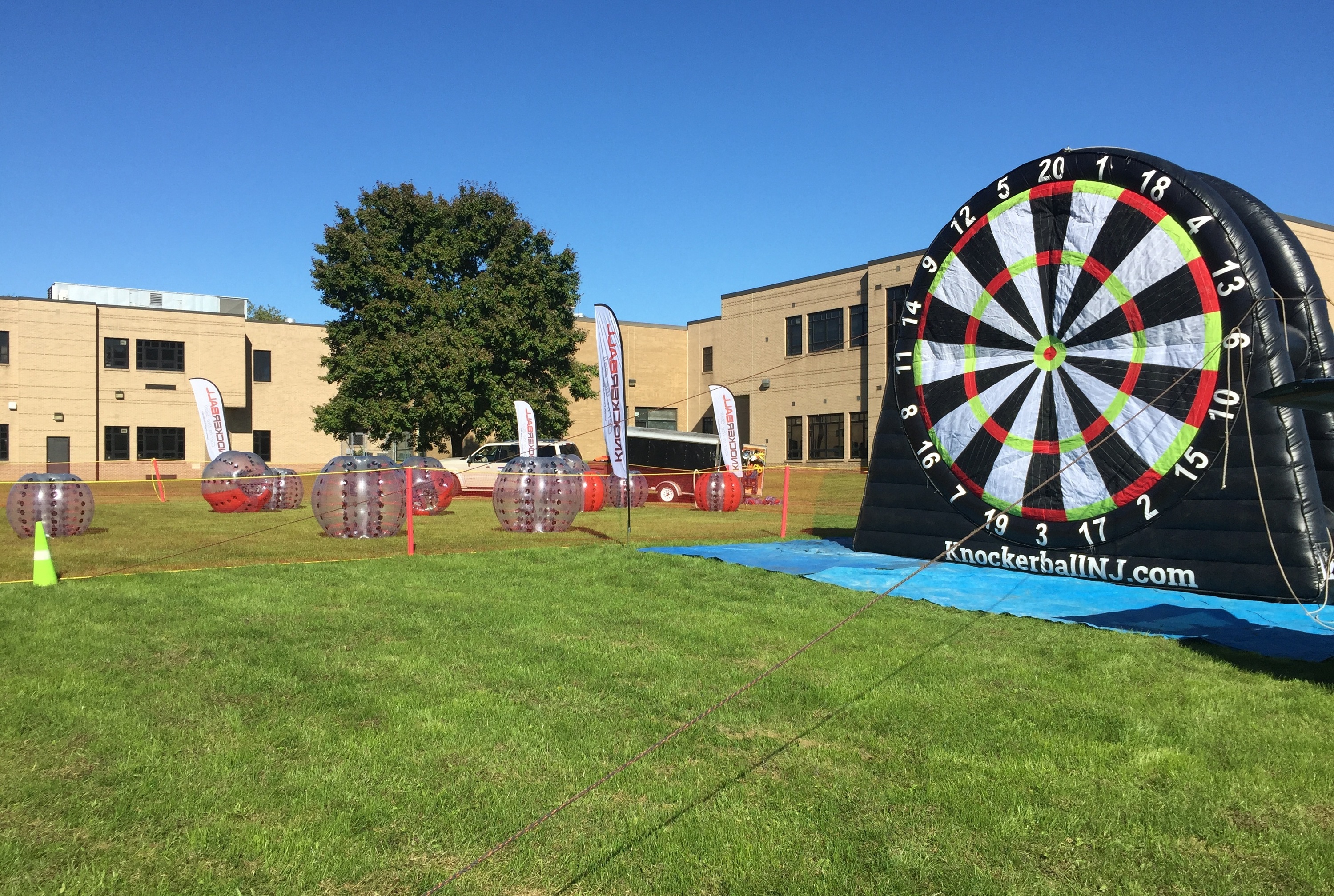 BRING US TO YOUR NEXT BIG EVENT!
Knockerball is a draw for any large event with lots of kids but adults love to try it as well. We have 3 different size balls for ages 3 and up so everyone at your event can give it a try! Click below for more info on adding Knockerball to your next large event!